BODEGAS BLANCO PÉREZ DE AZPILLAGA is a family winery located in the Rioja Alavesa. Its vineyards rest at the foot of the Sierra Cantabria, in the town of Lanciego. It is a young project born in 2013 from the illusion of the Blanco brothers, Cristina and Diego, whose dream was to continue the work of their parents and turn the privileged heritage of vineyards with more than 70 years old, into a modern winery capable of producing signature wines from selected vineyards and wines of excellent quality plot through methodologies that respect the environment. The Blanco family has been linked to family vineyards and terroir for generations. Now, thanks to the passion and dedication of two brothers, he returns to the family tradition through the elaboration of new wines that express respect for nature and inherited tradition.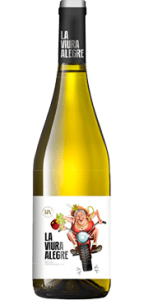 WINE MAKING NOTES
Cold maceration of the must in contact with the skins to extract the maximum primary aromas of the variety. After a gentle pressing, the must is fermented at 17 ºC for 15 days.
TASTING NOTES
Pale-yellow with green hues; clean and bright. The bouquet proves expressive, intense and complex, with aromas of citrus fruit, green apples, and white peaches, underscored by elegant floral hints. Fresh and crisp on the palate, enticing and enjoyable finish
Vintage: 2019
Wine Type:  White
Varietal: 100% Viura
Alc: 12,5%
Region: D.O. Ca. Rioja
Wine Maker: Bodegas Blanco Pérez de Azpillaga
All of the wines at Cardel Wines are carefully chosen for the natural,
organic properties and unique tasting notes.
If you are interested in setting up a tasting of our
Spanish wine portfolio please get in touch.
We look forward to serving you!